HAPPY VALENTINE'S EVERYONE!
My name is Leo and here are some books in my opinion contains good romance:
Pisces Hooks Taurus by Anyta Sunday
It's a time for searching, and a time for finding, Pisces: keep casting your line and you will hook what you're looking for.
Zane has it all planned out: land the perfect Meet Cute, fall in love, and live happily ever after.
Should be simple enough if he put his mind to it. A little creativity and some thinking outside of the box, and voila, he'd be married to the woman of his dreams.
It would be perfect.
And it would be before his visa ran out.
But why are his feelings running wild now that the pressure's on? Why is his picture-perfect plan turning into a muddled mess of morphed metaphors he can't make sense of anymore?
Just as well he's met an English professor to help. And even though their first meet is anything but cute, this down-to-earth teacher may just be the realist Zane needs to ground him and give him a shot at love after all.
Don't cast your line too wide, Pisces. Your perfect catch may already have bitten.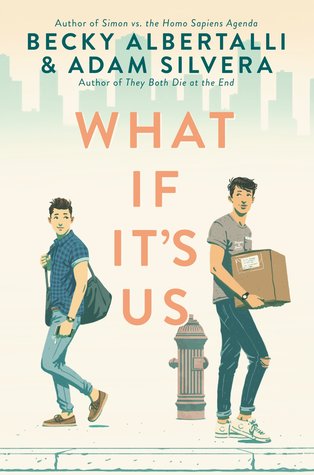 What If It's Us by Becky Albertalli & Adam Silvera
Arthur is only in New York for the summer, but if Broadway has taught him anything, it's that the universe can deliver a showstopping romance when you least expect it.
Ben thinks the universe needs to mind its business. If the universe had his back, he wouldn't be on his way to the post office carrying a box of his ex-boyfriend's things.
But when Arthur and Ben meet-cute at the post office, what exactly does the universe have in store for them?
Maybe nothing. After all, they get separated.
Maybe everything. After all, they get reunited.
But what if they can't quite nail a first date . . . or a second first date . . . or a third?
What if Arthur tries too hard to make it work . . . and Ben doesn't try hard enough?
What if life really isn't like a Broadway play?
But what if it is?
Scorpio Hates Virgo by Anyta Sunday
This year is all about healing the heart, Scorpio. It's time to leave negative attitudes and stoic facades at the door and let others see the real, more vulnerable you.
Percy Freedman is not grieving. Absolutely not, take that back at once. No, he's entirely sure that selling his dead aunt's home and leaving the neighbors he's known for years is the sane thing to do. Who in their right mind would keep the house that smells like all the hugs he'll never have again?
Nobody, that's who.
Well, except his cul-de-sac neighbors. They all seem to think some paint and new furniture will clean the emotional slate. They all want him to stay.
Even his nemesis, Callaghan Glover.
Especially his nemesis, Callaghan Glover.
Lured into a game of Sherlock Gnomes, Percy finds himself hanging out with his neighbors more than might be considered healthy. Along with juggling new and surprising verbal grenades from Cal, and his burgeoning friendship with Gnomber9, Percy is starting to wonder if selling might have been the grief talking after all . . .
That's right, Scorpio. With a little patience, heartbreak might be a thing of the past . . .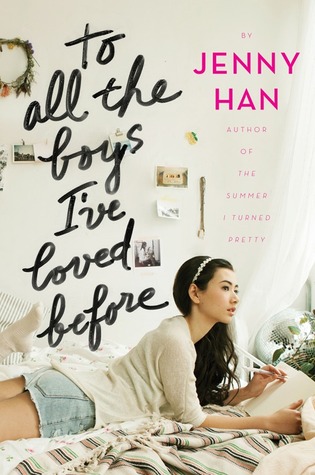 To All the Boys I've Loved Before by Jenny Han
To All the Boys I've Loved Before is the story of Lara Jean, who has never openly admitted her crushes, but instead wrote each boy a letter about how she felt, sealed it, and hid it in a box under her bed. But one day Lara Jean discovers that somehow her secret box of letters has been mailed, causing all her crushes from her past to confront her about the letters: her first kiss, the boy from summer camp, even her sister's ex-boyfriend, Josh. As she learns to deal with her past loves face to face, Lara Jean discovers that something good may come out of these letters after all.
A Walk to Remember by Nicholas Sparks
Every April, when the wind blows from the sea and mingles with the scent of lilacs, Landon Carter remembers his last year at Beaufort High. It was 1958, and Landon had already dated a girl or two. He even swore that he had once been in love. Certainly the last person in town he thought he'd fall for was Jamie Sullivan, the daughter of the town's Baptist minister.
A quiet girl who always carried a Bible with her schoolbooks, Jamie seemed content living in a world apart from the other teens. She took care of her widowed father, rescued hurt animals, and helped out at the local orphanage. No boy had ever asked her out. Landon would never have dreamed of it.
Then a twist of fate made Jamie his partner for the homecoming dance, and Landon Carter's life would never be the same. Being with Jamie would show him the depths of the human heart and lead him to a decision so stunning it would send him irrevocably on the road to manhood…
Dear John by Nicholas Sparks
An angry rebel, John dropped out of school and enlisted in the Army, not knowing what else to do with his life–until he meets the girl of his dreams, Savannah. Their mutual attraction quickly grows into the kind of love that leaves Savannah waiting for John to finish his tour of duty, and John wanting to settle down with the woman who has captured his heart.
But 9/11 changes everything. John feels it is his duty to re-enlist. And sadly, the long separation finds Savannah falling in love with someone else.
Dear John, the letter read… and with those two words, a heart was broken and two lives were changed forever. Returning home, John must come to grips with the fact that Savannah, now married, is still his true love—and face the hardest decision of his life.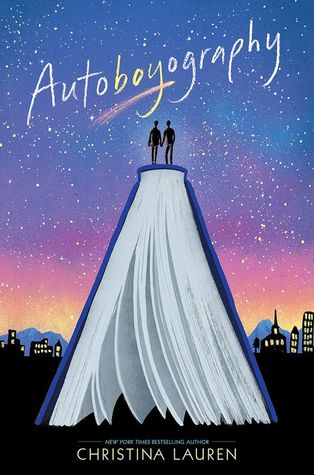 Autoboyography by Christina Lauren
Three years ago, Tanner Scott's family relocated from California to Utah, a move that nudged the bisexual teen temporarily back into the closet. Now, with one semester of high school to go, and no obstacles between him and out-of-state college freedom, Tanner plans to coast through his remaining classes and clear out of Utah.
But when his best friend Autumn dares him to take Provo High's prestigious Seminar—where honor roll students diligently toil to draft a book in a semester—Tanner can't resist going against his better judgment and having a go, if only to prove to Autumn how silly the whole thing is. Writing a book in four months sounds simple. Four months is an eternity.
It turns out, Tanner is only partly right: four months is a long time. After all, it takes only one second for him to notice Sebastian Brother, the Mormon prodigy who sold his own Seminar novel the year before and who now mentors the class. And it takes less than a month for Tanner to fall completely in love with him.
Illegal Contact by Santino Hassell
The rules of the game don't apply off the field in this first Barons novel.
New York Barons tight end Gavin Brawley is suspended from the team and on house arrest after a video of him brawling goes viral. Gavin already has a reputation as a jerk with a temper on and off the field—which doesn't help him once he finds himself on the wrong side of the law. And while he's been successful professionally, he's never been lucky when it comes to love.
Noah Monroe is a recent college grad looking for a job—any job—to pay off his mounting student debt. Working as Gavin's personal assistant/babysitter seems like easy money. But Noah isn't prepared for the electrifying tension between him and the football player. He's not sure if he'd rather argue with Gavin or tackle him to the floor. But both men know the score, and neither is sure what will happen once Gavin's timeout is over…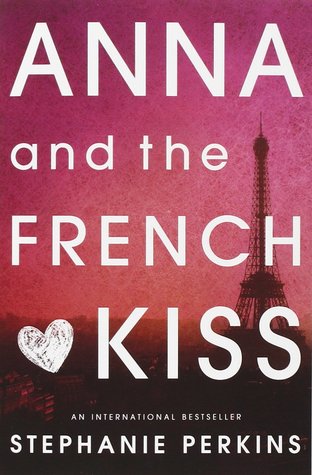 Anna and the French Kiss by Stephanie Perkins
Can Anna find love in the City of Light?
Anna is happy in Atlanta. She has a loyal best friend and a crush on her coworker at the movie theater, who is just starting to return her affection. So she's less than thrilled when her father decides to send her to a boarding school in Paris for her senior year.
But despite not speaking a word of French, Anna meets some cool new people, including the handsome Étienne St. Clair, who quickly becomes her best friend. Unfortunately, he's taken —and Anna might be, too. Will a year of romantic near misses end with the French kiss she's waiting for?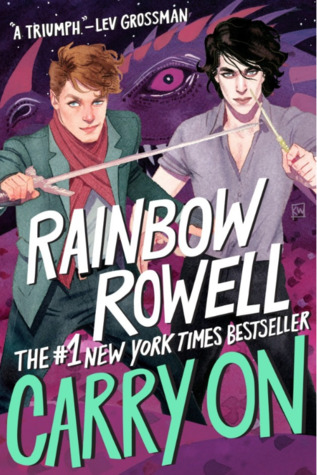 Carry On by Rainbow Rowell
Simon Snow is the worst Chosen One who's ever been chosen.
That's what his roommate, Baz, says. And Baz might be evil and a vampire and a complete git, but he's probably right.
Half the time, Simon can't even make his wand work, and the other half, he starts something on fire. His mentor's avoiding him, his girlfriend broke up with him, and there's a magic-eating monster running around, wearing Simon's face. Baz would be having a field day with all this, if he were here — it's their last year at the Watford School of Magicks, and Simon's infuriating nemesis didn't even bother to show up.
The Fault in Our Stars by John Green
Despite the tumor-shrinking medical miracle that has bought her a few years, Hazel has never been anything but terminal, her final chapter inscribed upon diagnosis. But when a gorgeous plot twist named Augustus Waters suddenly appears at Cancer Kid Support Group, Hazel's story is about to be completely rewritten.
Insightful, bold, irreverent, and raw, The Fault in Our Stars is award-winning author John Green's most ambitious and heartbreaking work yet, brilliantly exploring the funny, thrilling, and tragic business of being alive and in love.
One of Us Is Lying by Karen M. McManus
Pay close attention and you might solve this.
On Monday afternoon, five students at Bayview High walk into detention.
Bronwyn, the brain, is Yale-bound and never breaks a rule.
Addy, the beauty, is the picture-perfect homecoming princess.
Nate, the criminal, is already on probation for dealing.
Cooper, the athlete, is the all-star baseball pitcher.
AndSimon, the outcast, is the creator of Bayview High's notorious gossip app.
Only, Simon never makes it out of that classroom. Before the end of detention, Simon's dead. And according to investigators, his death wasn't an accident. On Monday, he died. But on Tuesday, he'd planned to post juicy reveals about all four of his high-profile classmates, which makes all four of them suspects in his murder. Or are they the perfect patsies for a killer who's still on the loose?
Everyone has secrets, right? What really matters is how far you would go to protect them.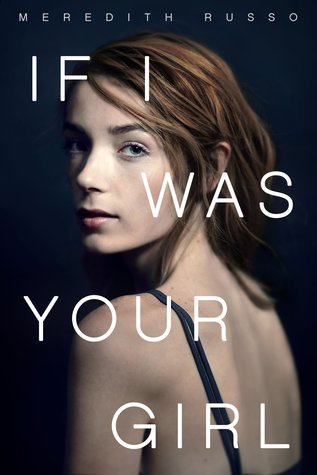 If I Was Your Girl by Meredith Russo
A new kind of big-hearted novel about being seen for who you really are.
Amanda Hardy is the new girl in school. Like anyone else, all she wants is to make friends and fit in. But Amanda is keeping a secret, and she's determined not to get too close to anyone.
But when she meets sweet, easygoing Grant, Amanda can't help but start to let him into her life. As they spend more time together, she realizes just how much she is losing by guarding her heart. She finds herself yearning to share with Grant everything about herself, including her past. But Amanda's terrified that once she tells him the truth, he won't be able to see past it.
Because the secret that Amanda's been keeping? It's that at her old school, she used to be Andrew. Will the truth cost Amanda her new life, and her new love?
Meredith Russo's If I Was Your Girl is a universal story about feeling different and a love story that everyone will root for.
Simon vs. the Homo Sapiens Agenda by Becky Albertalli
Sixteen-year-old and not-so-openly gay Simon Spier prefers to save his drama for the school musical. But when an email falls into the wrong hands, his secret is at risk of being thrust into the spotlight. Now Simon is actually being blackmailed: if he doesn't play wingman for class clown Martin, his sexual identity will become everyone's business. Worse, the privacy of Blue, the pen name of the boy he's been emailing, will be compromised.
With some messy dynamics emerging in his once tight-knit group of friends, and his email correspondence with Blue growing more flirtatious every day, Simon's junior year has suddenly gotten all kinds of complicated. Now, change-averse Simon has to find a way to step out of his comfort zone before he's pushed out—without alienating his friends, compromising himself, or fumbling a shot at happiness with the most confusing, adorable guy he's never met.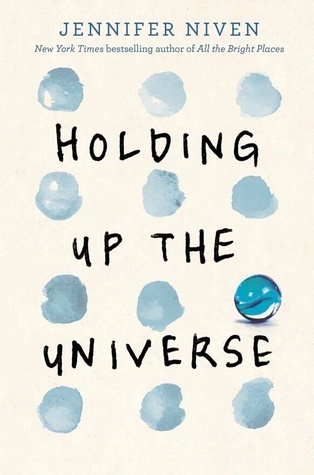 Holding Up the Universe by Jennifer Niven
Everyone thinks they know Libby Strout, the girl once dubbed "America's Fattest Teen." But no one's taken the time to look past her weight to get to know who she really is. Following her mom's death, she's been picking up the pieces in the privacy of her home, dealing with her heartbroken father and her own grief. Now, Libby's ready: for high school, for new friends, for love, and for every possibility life has to offer. In that moment, I know the part I want to play here at MVB High. I want to be the girl who can do anything.
Everyone thinks they know Jack Masselin, too. Yes, he's got swagger, but he's also mastered the impossible art of giving people what they want, of fitting in. What no one knows is that Jack has a newly acquired secret: he can't recognize faces. Even his own brothers are strangers to him. He's the guy who can re-engineer and rebuild anything, but he can't understand what's going on with the inner workings of his brain. So he tells himself to play it cool: Be charming. Be hilarious. Don't get too close to anyone.
Until he meets Libby. When the two get tangled up in a cruel high school game—which lands them in group counseling and community service—Libby and Jack are both pissed, and then surprised. Because the more time they spend together, the less alone they feel. Because sometimes when you meet someone, it changes the world, theirs and yours.
Eleanor & Park by Rainbow Rowell
Two misfits.
One extraordinary love.

Eleanor… Red hair, wrong clothes. Standing behind him until he turns his head. Lying beside him until he wakes up. Making everyone else seem drabber and flatter and never good enough…Eleanor.
Park… He knows she'll love a song before he plays it for her. He laughs at her jokes before she ever gets to the punch line. There's a place on his chest, just below his throat, that makes her want to keep promises…Park.
Set over the course of one school year, this is the story of two star-crossed sixteen-year-olds—smart enough to know that first love almost never lasts, but brave and desperate enough to try.
THANK YOU FOR READING!